Lorna Simpson: Jeu de Paume, exhibition catalog, 2013
Hardcover, 11.2 x 9.4 inches, 2.2 lbs, published by Delmonico Books-Prestel Publishing,
Joan Simon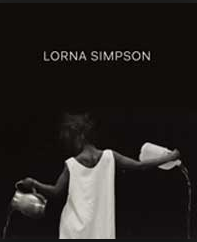 ​[...] Since the mid-1980s, when Lorna Simpson exhibited his first installations photo texts, introduced performance in the still image and then added voice this proto-cinematic table, she renewed our vision of the figure, the shifting terrain of identity, exploring the poetic and political body and its attributes - sum probed the complexity and contradictions of language and memory in time and beyond time. When - predictable thing - the artist turned to film and video in 1997, she gave further shape these issues by adapting its formal concerns and language, but keeping the same approach: give rise to all of the juxtaposition of disparate elements to produce stories that open the viewer into a plurivocal space and give it the intimate feeling of being requested. [...] Todd Brandow, Marta Gili, Okwui Enwezor. Excerpt from the foreword to the catalog texts Naomi Beckwith, Marta Gili, Thomas J. Lax, Joan Simon and Elvan Zabunyan. French version.Coédition Jeu de Paume and FEP, Delmonico Books-Prestel Publishing.