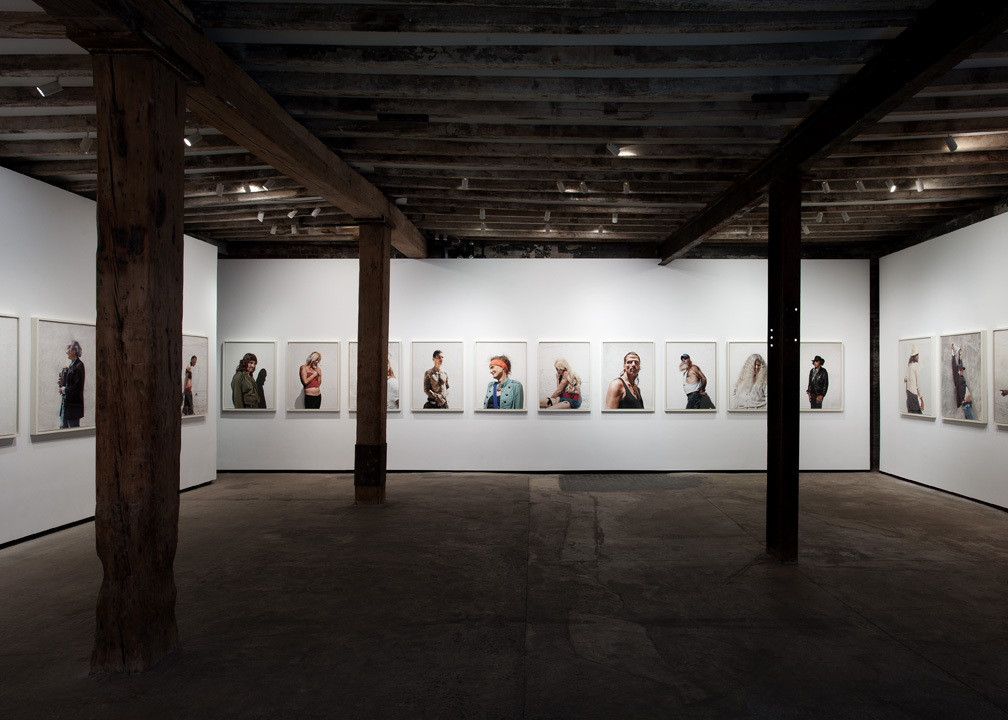 Salon 94 is pleased to present The Happy Ever After, a two-part solo exhibition of new work by Katy Grannan. Salon 94 Bowery presents The Believers, a three channel video installation, and around the corner at Salon 94 Freemans is Boulevard, a new series of color photographs. It is the artist's third solo show with the gallery.
The Believers, Grannan's first video work, features women whom Grannan has photographed and filmed for several years. Her subjects are street performers, celebrity impersonators, and mercurial pretenders who occupy the dreamscape of the American West: Hollywood, San Francisco, and Las Vegas. Grannan shot all of the spontaneous, unscripted footage and included existing, ambient dialogue and sound, but it is "documentary" only in its style, or presentation. The film intentionally weaves the different subjects together, creating relationships and confusion among them. A person or a moment is reminiscent of another, and experiences are recalled in entirely new ways, reinvented and re-imagined.
Boulevard is a collection of color photographs made while Grannan roamed the streets of Los Angeles and San Francisco between 2008 and 2010. Grannan's subjects are most often people whom others pass by without notice, anonymous yet extraordinary individuals who are transformed by photography's peculiar magic. Each person is photographed against the ubiquitous white stucco wall lit by an unrelenting California sunlight. The series is her version of street photography, a kind of public theater enacted on the sidewalks of West Hollywood and San Francisco.
Together, The Believers and Boulevard present new Western mythologies inhabited by people who celebrate delusion as a means of self-preservation, contradiction as truth, and glitter and sweat as residue of optimism and perseverance.
Boulevardis accompanied by an illustrated catalogue published by Salon 94 and Fraenkel Gallery, San Francisco. Katy Grannan was born in 1969 in Arlington, MA, and lives and works in Berkeley, CA. Her work is in the collections of the Museum of Modern Art, the Guggenheim Museum, the San Francisco Museum of Modern Art, the Metropolitan Museum of Art, and the Whitney Museum of American Art, among others.
Show Full Text
---