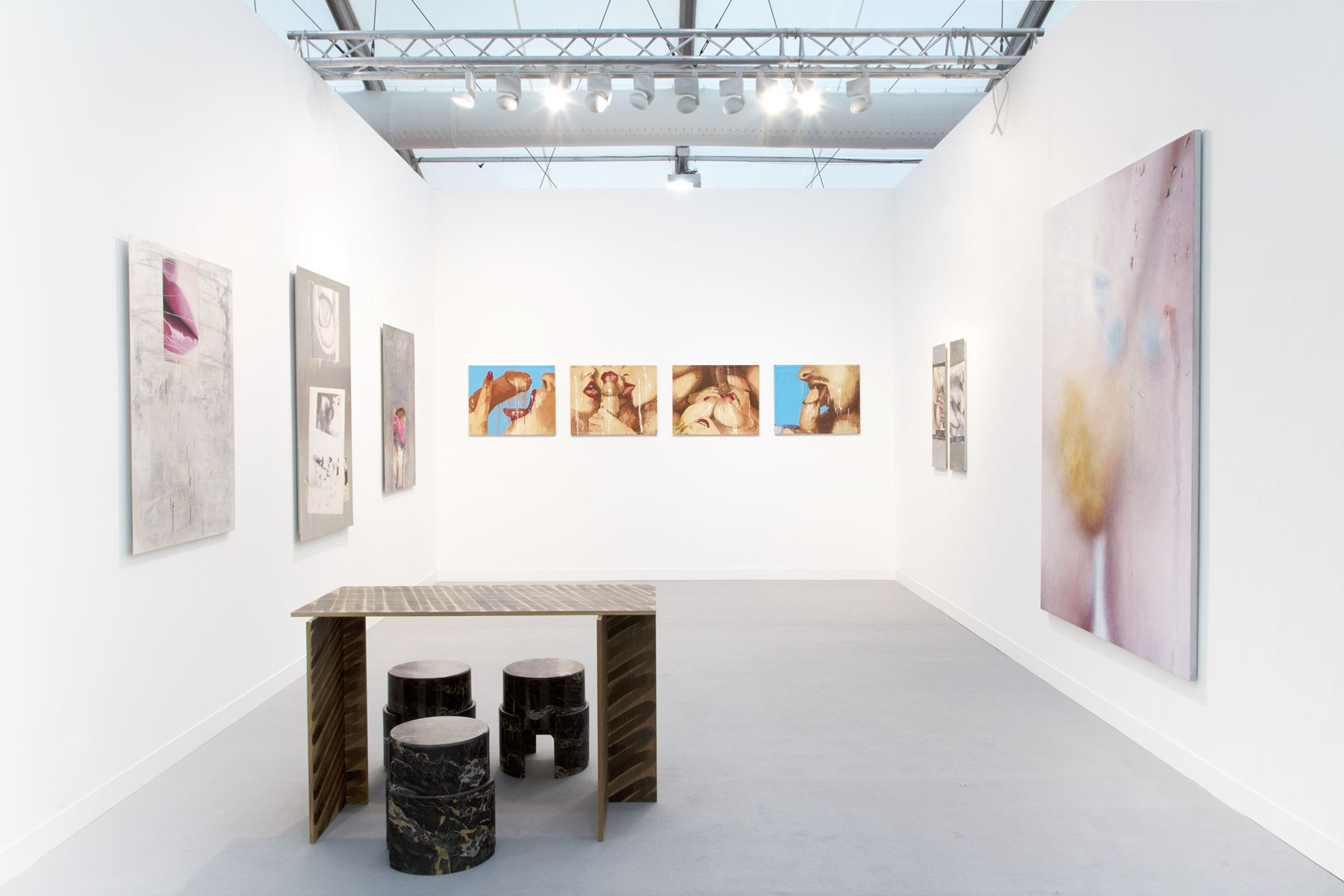 New for 2017, independent curator and scholar Alison Gingeras presents Sex Work: Feminist Art & Radical Politics.
The section at Frieze London will be dedicated to women artists working at the extreme edges of feminist practice since the 1960s, and the galleries who supported them
"I think my paintings have less to do with so-called porn and more to do with freedom." Minter, 2017
For over three decades Marilyn Minter has explored the "pathology of glamour." Closely cropping her subjects—lipstick lips giving a blowjob or an eye dripping with makeup—she subverts notions of desire, and surfeits women's daily undoing and redoing of beauty.
Marilyn Minter tackles the trappings of gender, its rites and representation. Ahead of her time, she advocated for women's sexual agency; well before the Internet, she pinpointed pornography as a powerful, yet debased, engine of male culture. Appropriating porn before its pervasiveness, she initiated her Porn paintings in the early 1980s.
On view at Frieze, the Porn Grid series was highly criticized in the press and among Minter's peers, when first shown at Max Protetch in 1992. Women artists making sexual imagery for their own pleasure was still taboo in the mainstream.
Three decades later, the zeitgeist has shifted to embrace Minter's practice. With the advent of extreme sexual exhibitionism and Internet porn, a 2014 Playboy Magazine commission spurred Minter to revisit pornography as her primary subject. Women's pubic hair became a main trope. While Playboy rejected her "bush" editorial, Fulton Ryder stepped up to publish Plush, which sold out within days of its release.
Plush became a fertile ground for one of her signature series. Often she uses a frosty pane of glass as a veil that mediates between the model and the camera. Minter has used this technique to create a new series of "bather" paintings. Minter's images are often characterized by their illumination—flushed color palettes and dewy skin. Her paintings reveal intimate moments that coalesce Minter's interest in empowering women's private desires. Ginger (2014)—a frontal, steamy portrait of a woman– encapsulates Minter's portraits of empowered desire
Show Full Text
---