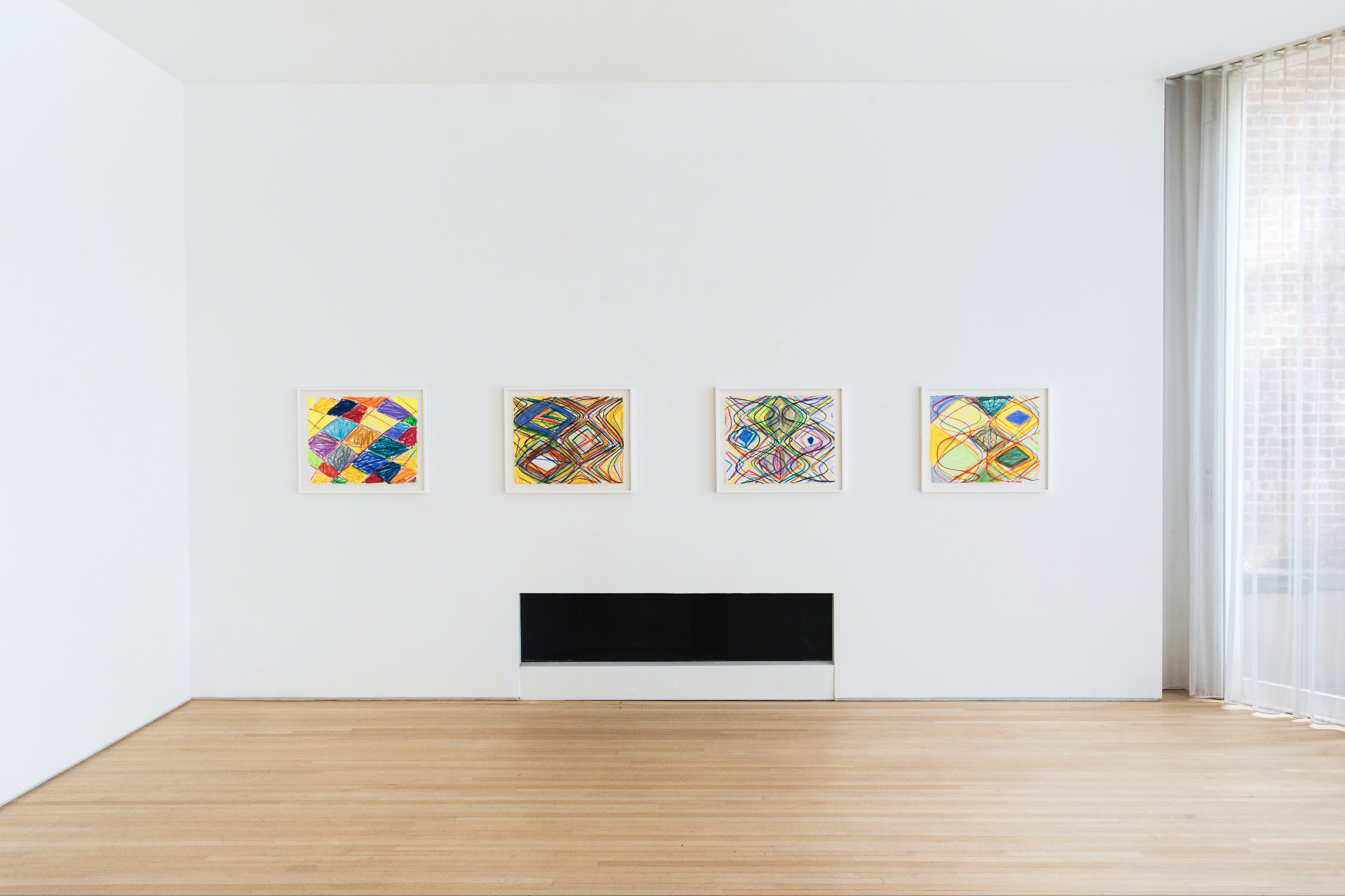 PRESS RELEASE
Salon 94 is pleased to present a selection of new drawings by Marina Adams made in New York during quarantine. Marina Adams: 2020 will be the first exhibition at Salon 94 that focuses exclusively on her drawing practice. The handwork of the drawings vibrate with musicality and spontaneity and are themselves evident of the underlying structure of pattern familiar across her practice. On this new body of work, Adams notes, "I've been thinking about allowing the line to enter the work in a much more chaotic way. For me, drawing is the first step in opening up the work and allowing it to change."
Marina Adams' experimental new works represent an evolution in her practice. In her embrace of the chaotic, she has worked to relinquish control, allowing the shifting and unpredictable state of the world at large – from the global pandemic to the resurgence of the Black Lives Matter Movement - to enter into the drawings more forcefully. The result is an electrifying body of work from which patterns begin to unfold. Ever a colorist, Adams begins her drawings by laying down sequences of interconnected diamonds which she fills with deep shades of contrasting hues. Some of these grids appear to be sliding off of the page while others ground the work with a physical intensity. These underlying patterns become the foundation from which Adams' hand takes flight. In each work, she creates a network of oscillating apertures and frenzied pathways that crisscross the surface with a palpable force. In many ways, her 2020 drawings are direct transcriptions of the world outside: they are decentralized, unstable, raw. They are disruptive yet creative, allowing us to imagine a new world order.
"We can see pattern in the most basic things, and I guess what I love is that it forces you to get very basic, and it's in basic truths that we can find communion. We find how we're alike, as opposed to always thinking about how we're different.… And all those barriers and borders that are put up by race, religion, language and nation-states can be overcome."
-Marina Adams
* In lieu of a discount, 10% of all sales will go to the Black Lives Matter movement.
Show Full Text
---