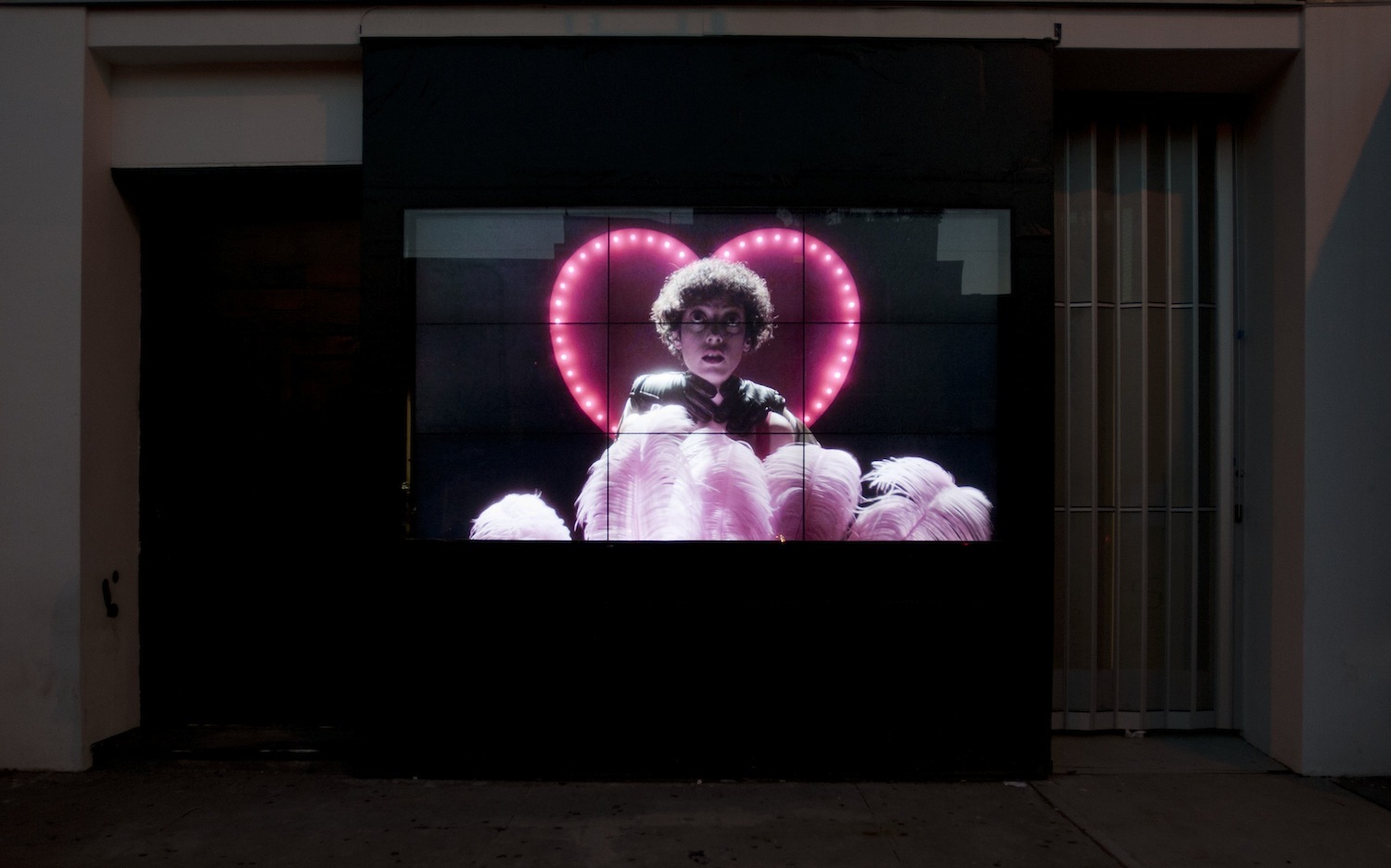 Goner
Aïda Ruilova
September 07, 2011–October 23, 2011
Salon 94 Bowery is pleased to open the Fall season with Aida Ruilova's psychological thriller, Goner (2010, 11:35 min), originally commissioned by La Conservera, Center for Contemporary Art Murcia, Spain.
The film shows an event immediately preceding and following an act of extreme violence. Using POV camera, Ruilova constructs an unseen assailant who pursues actress Sonja Kinski in a claustrophobic single set bedroom. Alternately slammed, stabbed, chased, and terrorized, Kinski becomes not only the ultimate object of her predator, but the perfect illustration of the violent potential in cinema. Shot on 35 mm film, and edited with Ruilova's trademark percussive cuts and jarring audio,Goner examines how gendered concepts of power (seeing) and vulnerability (being seen) are reproduced through the conventions of horror film genre. This film will also be screened at the Tate Britain on September 2 as part of The Vorticists exhibition.
Ruilova will also present a series of production stills from previous works, as well as a new video, Prop House (2011,3:00 min), to be shown on the Bowery street video wall. The video, shot on location in a film prop house, highlights the mechanics behind musicals and suspense cinema. Prop House examines how prescribed camera shots and syncopated theatrical tableaus retain our interest despite their familiarity. By removing the set and allowing an actress to roam freely among the detritus of other films, Ruilova offers an inverted model in which the space assumes the role of the videos main character, and the actress becomes a prop.
Aida Ruilova (born Wheeling, WV, 1974) was a nominee for the 2006 Hugo Boss Prize. Her work has been featured in the Venice Biennial, the Whitney Biennial and the Berlin Biennial. Her work has been reviewed in Artforum, Flash Art and Art in America among others. Her videos have been exhibited at The Kitchen, NY and the Museum of Modern Art, NY. Projects include selection for the 2007 Rotterdam International Film Festival, and Performa 2009. Ruilova's first museum survey exhibition has traveled to the Aspen Art Museum, St Louis Contemporary Museum of Art, Cleveland MOCA and New Orleans Museum of Contemporary Art.
Show Full Text