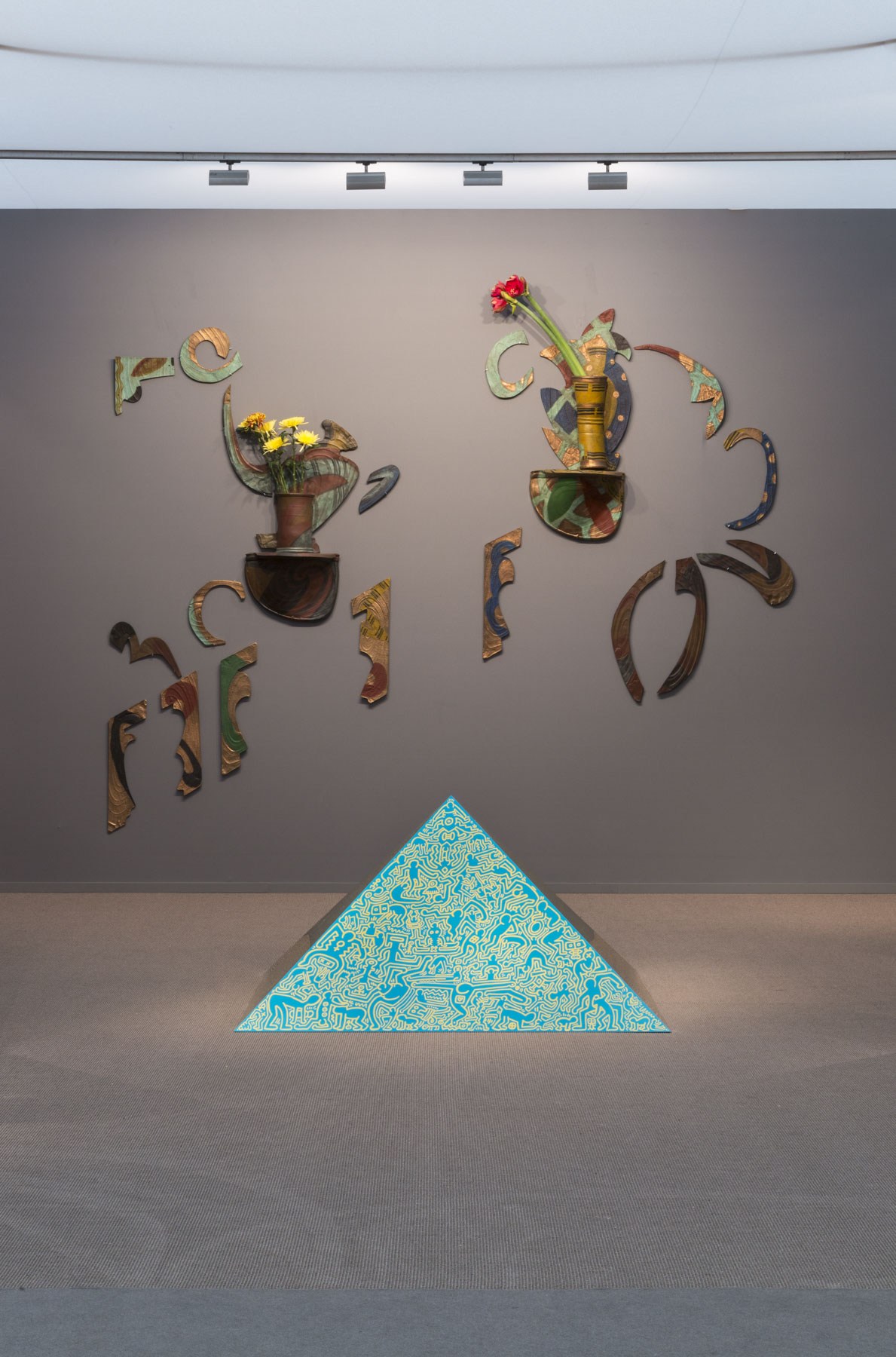 Egyptomania
Judy Chicago, Estate of Carlo Mollino, Estate of Niki de Saint Phalle, Laurie Simmons, Betty Woodman
October 05, 2017–October 09, 2017
​ In collaboration with Antiquarium Fine Ancient Arts Gallery | Booth C6
For Frieze Masters 2017, Salon 94 is proud to collaborate with Antiquarium Ltd. on an installation of ancient Egyptian statues and artifacts in dialogue with works of art from the twentieth century. We hope to highlight their overlapping themes and motifs, and draw attention to the wonder, myths, and inspiration Egyptian art has had on contemporary artists.
Struck by "Egyptomania" (the Western fascination with all things Egyptian, seen through the lens of exoticism and romanticism), Italian designer, architect, and artist Carlo Mollino photographed scantily clad women in secret during the last two decades of his life, creating elaborate backdrops in the bedroom of his apartment which he built for himself, yet never lived in—not unlike planning his afterlife. In many of these Polaroids, models pose with gilded headdresses and jewelry, playing to the viewer like the odalisques or harem women of late 19th century paintings.
Between 1974 and 78, when working on her celebrated installation The Dinner Party, Judy Chicago gave a place at the table to Hatshepsut, the most powerful female ruler of pharaonic history. Her hand-painted porcelain plates dedicated to the ancient queen, are adorned in Egyptian Blue glaze, and feature the arabesque lines of ancient Egyptian art and architecture, while also celebrating Hatshepsut's gender.
Niki de Saint Phalle's first monumental character in her ambitious Tarot Garden in 1977 was a female Sphinx, representing the tarot card of the Empress. Her interest in Egyptian gods was sparked while researching the origins of Tarot, an ancient Egyptian invention. The Tarot Garden, a metaphor for a spiritual quest, included figures of gods from many belief systems, and upon completion in 1994 she buried pots filled with glass and ceramics from the garden to "date" it for the archeologists of the future. Several sculptures of Egyptian gods had functions: Horis and Anubis became thrones, Thoeris is a lamp.
A decade later, the Memphis Group was born in Europe. Looking at the history of art & design before Modernism, they seized on ornamentation as a characteristic that would come to define their own practice. Several designers in the group, including Ettore Sottsass and Michael Graves, looked to Ancient Egypt for inspiration. Hans Hollein, another member of the group, designed several buildings and furniture with ancient Egypt in mind such as his Schullin store, 1982, his Österreichisches Verkehrsbüro 1979 (both in Vienna) and the fauteuil and sofa (1974-75) on view at Frieze Masters.
Keith Haring never visited Egypt, yet aspired to a hybrid of painting and writing that adopted the syntax of signs inspired by Egyptian hieroglyphics. He was also strongly influenced by the shifting of bodies break dancing, particularly "Tutting" (named after King Tutankhamun), which was a dance style that exploited the body's ability to create geometric positions and movements, predominately with the use of right angles.
Betty Woodman's work from the early nineties also explored the angled movements of Egyptian figures and their gold, turquoise and ochre coloration. Her Balustrade Relief Vases harken back to the forms of archaic vessels and the hieroglyphics of ancient Greece.
The photograph from the Tourism series by Laurie Simmons returns to the theme of
"Egyptomania", where plastic characters are seen mimicking a visit to the pyramids. Inspired by wide screen cinema-scope films, her Tourism series explores the 'impossibility of the original experience' and the stereotypes of history and culture which are deeply rooted in the minds of the collective consciousness.
Show Full Text
---