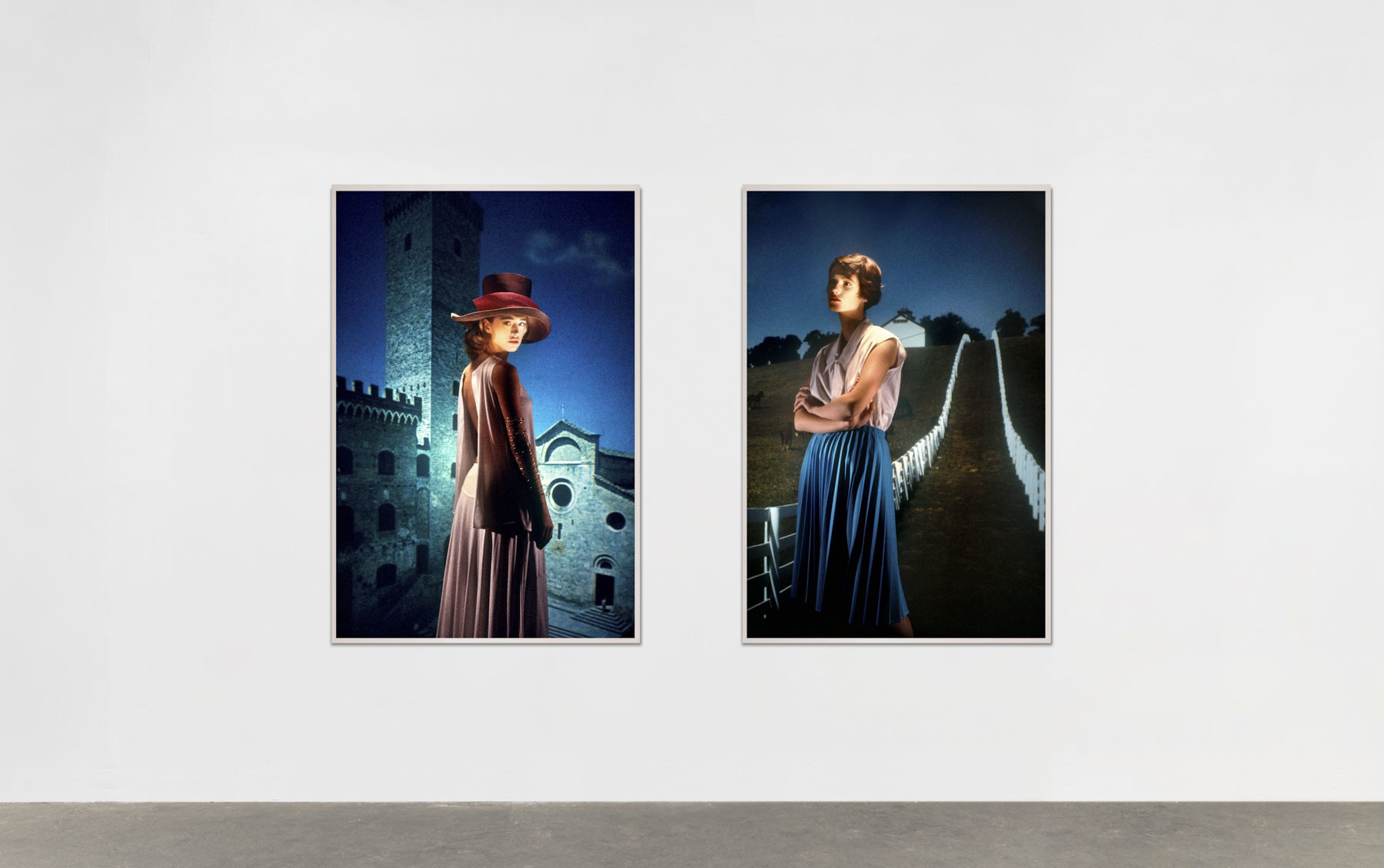 Frieze New York 2020
Marina Adams, Amy Bessone, Sylvie Fleury, Luis Flores, Donald Judd, Marilyn Minter, Ruby Neri, Tom Sachs, Alake Shilling, Laurie Simmons, Timothy Washington
May 06, 2020–May 15, 2020
The female form is the underlying theme of Salon 94's Frieze New York 2020 presentation which features both new and historical works by the gallery's artists.

Laurie Simmons's Fake Fashion (1984-85) is a rarely-exhibited body of work made during the Reagan era when fashion photographers such as Richard Avedon and Patrick Demarchelier were becoming superstars. Mimicking the tropes of traditional fashion photography—from the poses of the models to the commodification of sex and desire—Simmons's images of non-professional models dressed in garments acquired from junk shops, combined with projected backdrops recycled from her earlier works, were, and continue to be, quietly subversive. Ruby Neri, known for her massive ceramic sculptures of manic female bodies, is presenting new paintings that animate the figures and forms present in her vessels. Watercolors and ceramic tondos by Amy Bessone situate the female form within washes of color and depictions of nature. New paintings by Marilyn Minter, known for displaying the female body with a provocative approach, are juxtaposed with vibrant paintings by Marina Adams. Adams's abstract paintings reveal the sinuous lines and architectural forms of Caryatids that support the Temple of Athena. Luis Flores's new bronze sculpture Venus (2019) is a direct reference to the iconic Venus of Willendorf of 30,000 BC, and a selection of incisive neon signs and paintings by Swiss artist Sylvie Fleury convey form via text and symbols. Salon 94 is also very pleased to be debuting Los Angeles-based artist Alake Shilling's whimsically-coded paintings and playful sculptures.
Three chairs by Donald Judd will be on view in advance of a major collaboration between Salon 94 Design and the Donald Judd Foundation later this year.
Show Full Text
---