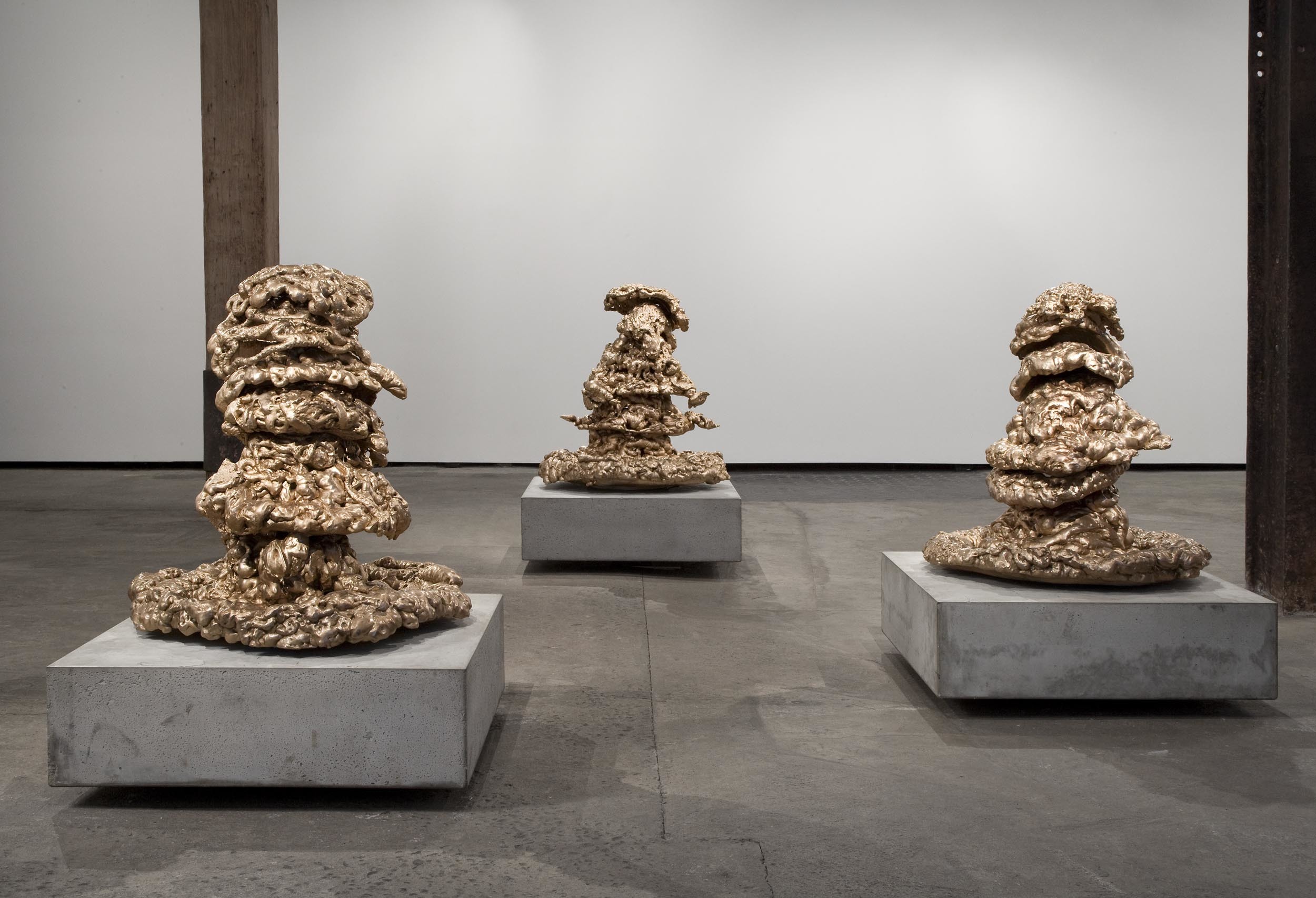 Fountains
Lynda Benglis
February 08, 2011–March 11, 2011
Salon 94 Freemans
In conjunction with Lynda Benglis' retrospective at the New Museum,, Salon 94 is pleased to present an exhibition of bronze fountains by Lynda Benglis. Originally cast in 2003 at the Wala Wala foundry in Washington, the three sculptures were recently transformed by Benglis into a triad of anamorphic fountains, whose variegated surfaces seem as molten as the water that runs over them.
Benglis has been making fountains for the past 25 years, beginning with The Wave (The Wave of the World), 1983, which she created for the World Fair in New Orleans. Since then, she has explored a range of materials and forms, creating fountains that reference the body and landscape, and which synthesize many of the concepts found in her early pour sculptures and wax paintings.
The three fountains featured at Salon 94 Freemans invite the viewer to move around and interact with the forms. They bring to mind Robert Pincus-Witten's renowned phrase, "The Frozen Gesture", as they seem to extend the gestural vocabulary of Abstract Expressionism into the outside world. But they also hold an impermanent quality, both in idea and form. This concept of impermanence expressed through the use of water running through a 'shell' she first imagined in 1971.
Also on view is a suite of drawings from 2007-08 depicting great torrents of water swirling on the page. They capture the same sense of physicality, fluidity and sensuality conveyed by the fountains and were created at the time when she was in the process of producing and installing 'North South East West'.
Lynda Benglis is represented by Cheim and Read.
Show Full Text
---