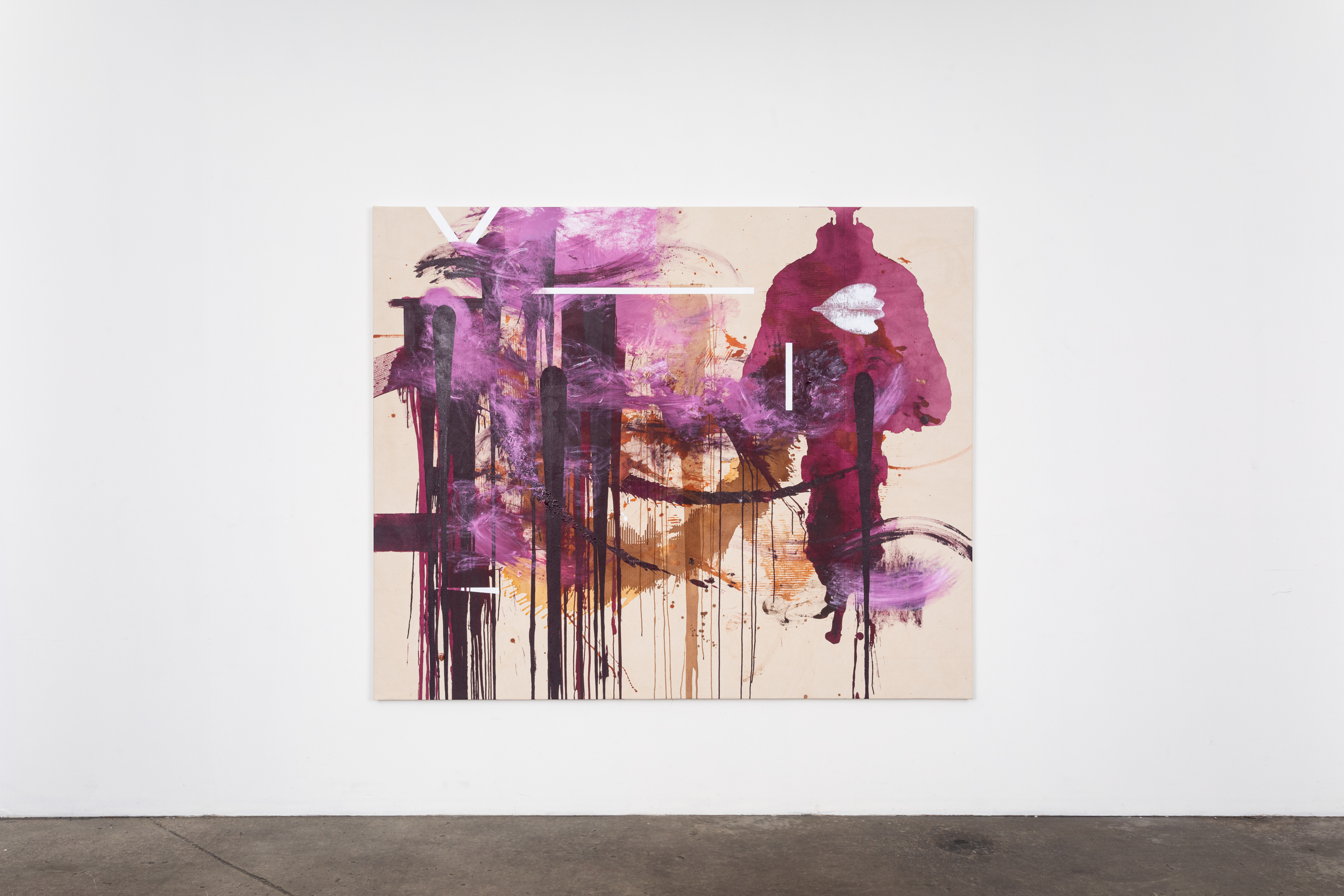 Art Basel Miami Beach 2020
Yukultji Napangati, Elizabeth Neel, David Benjamin Sherry, Warlimpirrnga Tjapaltjarri
November 25, 2020–December 06, 2020
For Art Basel Miami Beach 2020, Salon 94 presents new works by Yukultji Napangati, Elizabeth Neel, David Benjamin Sherry and Warlimpirrnga Tjapaltjarri. From Death Valley to the Gibson Desert, these multi-generational artists share a unique connection to the land.
David Benjamin Sherry revisits the vast, protected lands of the American West celebrated by iconic landscape photographers of the late 19th and early 20th centuries who advocated for land protection. A dedicated analog photographer, Sherry has created a series of detailed portraits of threatened national monuments using a traditional large format camera on 8x10 negatives. For Sherry, color is a vehicle of emotion—a tool for re-visioning and queering the American landscape.
This year, on the opposite coast, Elizabeth Neel has been stationed at her family farm in Morristown, Vermont during the long Covid months. An intensely physical painter, Neel's mysterious shapes, symbols and strokes in acrylic are poured, brushed, printed, folded, stamped, rolled and dragged onto raw canvas as if she were tilling, harrowing, and leveling farmland. For Neel, landscapes are a treasured subject and Vermont provides an endless resource with its vast fields that change color with each month: lush with green hues in the summer and spring, muted with tan and warm tones in the fall and winter when hay has been used to flatten the land. Honoring these principles, Neel depicts her surroundings in color, negative space, composition and marks.
In the heart of the Western desert in Kiwirrkurra, Australia, siblings Yukultji Napangati and Warlimpirrnga Tjapaltjarri depict the land and sacred sites that their ancestors have traversed for millennia. Yukultji Napangati paints the land in association with her mother's and grandmother's Dreamings–oral histories, teachings, and philosophies passed on from generation to generation. Her pieces transpose nature into sinuous, undulating lines, sometimes interrupted by amoeba-like forms which alter the rhythmic totality of the composition.
Landscapes also appear to oscillate and move with visual energy in Warlimpirrnga Tjapaltjarri's dreamtime paintings. Tjapaltjarri's work corresponds to mythical stories of the Pintupi people and the formation of the Gibson desert in which they live, operating more as mnemonic devices than representations of narrative or visual memory.
Show Full Text
---