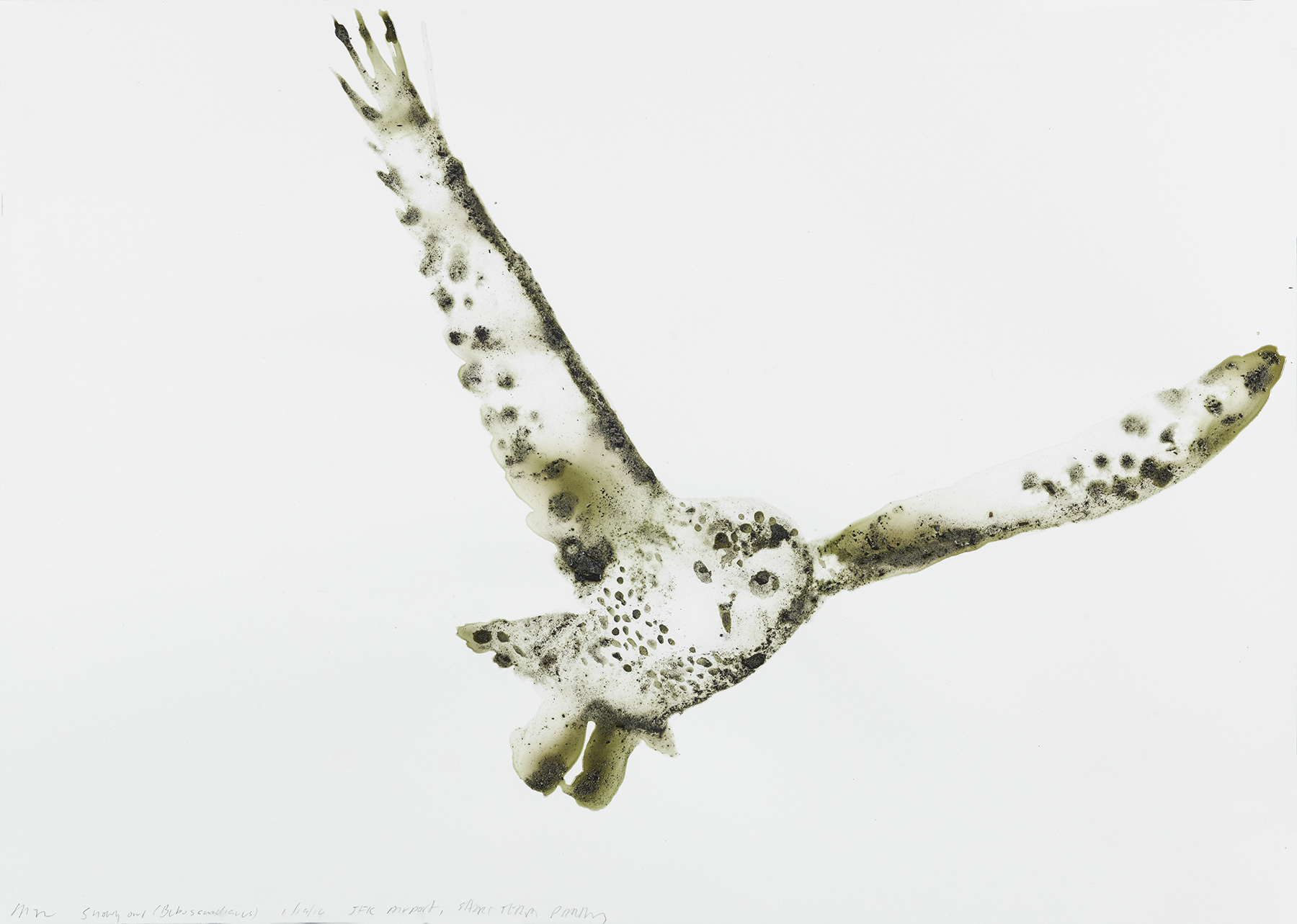 ​Beginning April 18th, Salon 94 will present Natural History of New York City, an exhibition of 75 works on paper by Alexis Rockman that adapts an unconventional, ancient technique of depicting images of flora and fauna, while referencing the straightforward approach of a naturalist's field guide. Created with organic matter such as fossils, soil, sand and detritus gathered on streets, parks, construction sites and beaches, the artist's field drawings depict and explore the history of life in New York City and its astonishing biodiversity. The time line spans from the ecology of the fossil record, the Carboniferous period (360 million years ago), pre-Columbian, Europeans arrival, and the plants, animals, insects, and birds that make their living here now.
Rockman is perhaps best known for his monumentally scaled, multi-layered paintings—rich depictions of landscapes that might exist in a future impacted by climate change and the influence of genetic engineering on evolution. These interests and his extensive travel experiences become the inspiration for his field drawings, which the artist likens to calligraphy, pictograms, or fossils.
For Natural History of New York City, Rockman researched the history of the region's ecosystems and consulted with Carl Mehling, collections manager of the American Museum of Natural History's amphibian, reptile, and bird fossils unit, Eric Sanderson, Senior Conservation Ecologist at the Wildlife Conservation Society (and author of the book Mannahatta: a Natural History of New York City) and other local environmentalists and ecologists before choosing the specific sites to collect material to make the drawings. Fossil samples from late Cretaceous in Staten Island (dinosaurs); a mastodon from the Pleistocene at 141St Street and Broadway; Beaver from soil from the Harlem River (an incredibly rich fresh water ecosystem); Turtle Pond in Central Park (home to 5 species of turtles); the beach at Coney Island where Sand Tiger Sharks are captured for the world's aquariums and Hal the coyote who was captured in 2006 in Central Park. Rockman created delicate yet richly dimensional drawings of these and dozens of other sites in the city in his Tribeca studio, naming them, field-guide style, with their English and Latin titles like Harp Seal Pagophilus groenlandicus Red-tailed Hawk Buteo jamaicensis, Northern Monk's-hood flower Aconitum noveboracense.
A New York City native, Alexis Rockman has had solo exhibitions throughout the United States and Europe beginning in 1985. The first survey of the artist's paintings and works on paper, Alexis Rockman: A Fable for Tomorrow, was presented in 2010-2011 at the Smithsonian American Art Museum. His work is in the public collections of numerous museums including Solomon R. Guggenheim Museum and the Whitney Museum of American Art, New York; Hammer Museum in Los Angeles; Museum of Fine Arts, Boston; San Francisco Museum of Modern Art; as well as The Israel Museum, Jerusalem; Moscow Museum of Contemporary Art, Russia; and the Wurth Museum, Germany. In 2011, Rockman was selected by filmmaker Ang Lee to create conceptual sketches and designed a sequence for the Academy Award winning film, Life of Pi. An illustrated catalog with an essay by Jonathan Lethem will accompany the exhibition.
Show Full Text
---