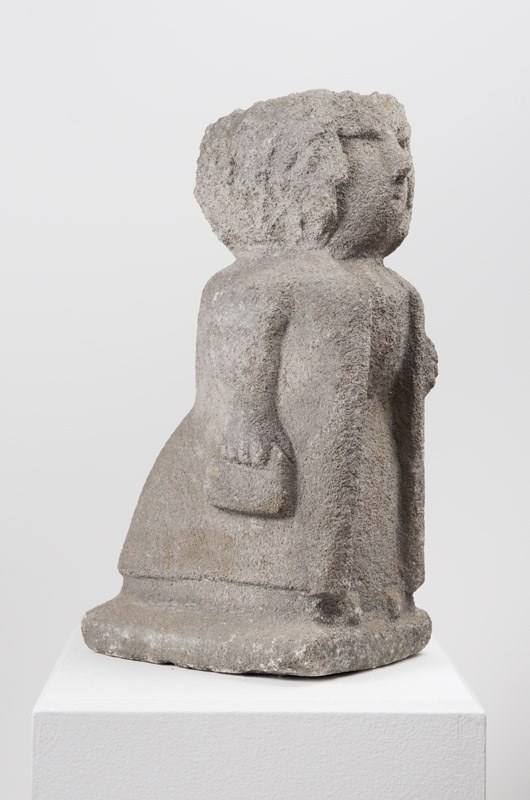 ​Beginning Wednesday, June 29th, Salon 94 Bowery will present our summer group exhibition entitled A Being in the World. Curated by Jayson Musson and Fabienne Stephan, the exhibition gathers the work of over a dozen artists. The multi-generational list of artists include: Emilia Brintnall, James Castle, Steven and Billy Dufala, William Edmondson, Gerasimos Floratos, Mark Thomas Gibson, Maia Ruth Lee, Caro Niederer, Lee Scratch Perry, Tschabalala Self, Katie Stout, Bill Traylor, and James Ulmer.
Fabienne Stephan describes the artworks as all "sharing personal iconography, characters, and an intimate hermetic that reaches out to the world that inspires it." A Being In The World focuses on how these artists use their work to navigate their world, whether their concerns be political, religious, cultural, emotional, or even formal. It is this shared human need to explore and question, and to create meaning that is the crux of A Being in the World. And this need defies class and education.
According to Musson, the show spotlights "an art deeply tethered to the innate human desire to make a thing; to give language and form to one's own experiences, regardless of their position within history's narrative." Seen alongside Traylor's iconic figures and Castle's charcoal drawings, Tschabalala Self's explorations of the Black female body and Katie Stout's bubblegum colored re-imagining of humble furnishings all convey a sense of celebration of artistic creativity.
A Being In The World harkens back to one of the most essential impulses to create art; to hold a dialogue between the Self, World, and the Unknown in the hopes of finding light amid the darkness of the universe in the hopes of understanding oneself as a being in the world. The exhibition remains on view through July 29th.
Special thanks to Alex Baker and John Ollman.
Show Full Text
---